Italian design dresses the elevators
Get on the elevator means to travel to have an experience.
This is the creed with which Savelli Ascensori  won the Good Design Award in Chicago.
The Good Design award is one of the most prestigious prizes in the world. It was established in Chicago in 1950 by Edgar Kaufmann Jr, curator and founder of the Chicago Museum of Modern Art.
The awards are awarded annually to the most innovative design products. Now also to the Made in Italy lifts, or rather Made in Marche, have entered this elite area of international design.
Today the lift has become a sophisticated multi-sensory environment, where precious materials and refined finishes offer an engaging tactile and visual experience. Functionality meets the aesthetics of the Italian design and the excellence of materials made in Italy.
All production takes place in our main factory and is made by skilled workers who ensure the high quality of products.
In this way, Savelli Ascensori states strongly and proudly its Italian expertise, bucking the trend of its competitors.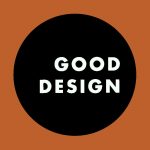 OverView
Over View is a lift inspired by the concave shape of a sail. The lift
guarantees safety and unique sensations thanks to scenic effects due to the shape obtained from a portion of a sphere and the possibility to modify the transparency and opacity of the cabin according to your needs
find out more